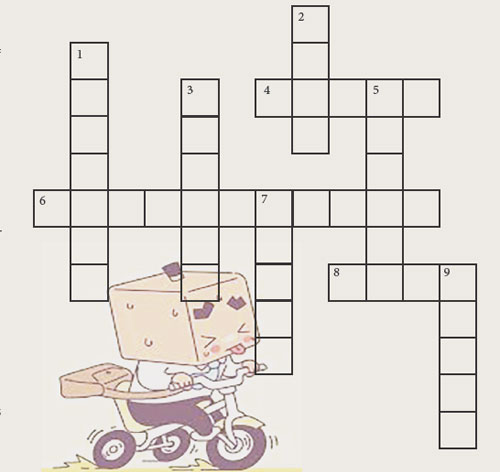 Across
4. Super strong comics character created by noted Bengali cartoonist Narayan Debnath.
6. One of the oldest and most popular art forms of Odisha.
8. A Cartoonist from Kerala, India. He is the creator of the cartoon characters Boban and Molly or Bobanum Moliyum.
Down
1. American writer, theater director and producer; best known as the creator of the popular comic strips the Phantom (1936–present) and Mandrake the Magician (1934–2013).
2. Cartoonist of India who created comics character of Billoo, Pinky, Srimatiji etc.
3. A production of the lesser known Tulsi Comics tells the story of a man scientifically made from animal body parts but without losing the colour and shape of humans.
5. Cartoonist who developed the character Asterix.
7. The pen name of the cartoonist who created Tintin.