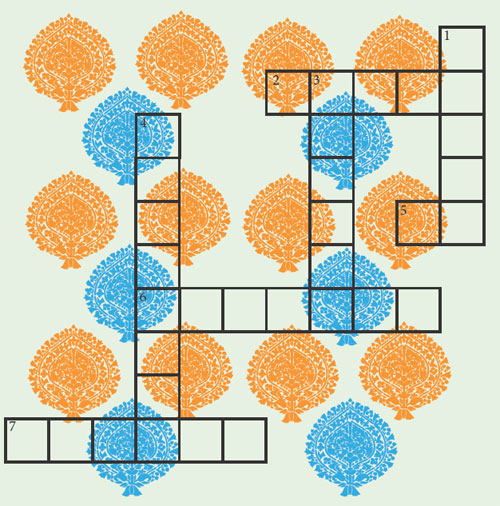 Across
2. A city in Greece founded by the ancient Macedonians. It was the seat of Alexander the Great.
5. One of the oldest monastery in Spiti.
6. A range of mountains in western India. The highest peak is Guru Shikhar.
7. An ancient city of central India, on the eastern bank of the Kshipra River
Down
1. A village in northern Karnataka, on the banks of the Tungabhadra river in India,located within the ruins of Vijayanagara, the former capital of the Vijayanagara empire.
3. Caves represents the epitome of Indian rock cut architecture excavated out of the vertical face of the Charanandri hills.
4. An ancient university in India. The name is a Sanskrit word that means giver of knowledge.